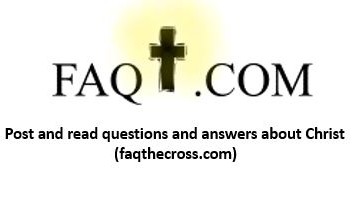 "Why are so many young people angry, depressed, or have severe anxiety issues?" 
My daughter and I had an impromptu conversation about faith and God (I always love when this happens). She asked me why  half of the people her age (teens), including herself, are depressed, anxious, and are easily enraged.
 I thanked the spirit of the Lord for giving me some immediate words:  "Baby girl", I said, "Mankind yearns to reach out to our creator, we must have a spiritual relationship with something, we can't help it. Even atheists that claim to have faith in only themselves unwittingly admit the existence of God. The fact that a person has faith in anything, even themselves, puts us into an exclusive category. No living creature, other than man, is given the gift of faith: they all  operate on instinct (which is amazing in itself). We are the only creatures on the planet that are designed to search for a spiritual connection! But when our stubbornness blocks reception from the true God, we simply create a god. In man's past, we have worshiped the sky and the wind, the sun, the volcano, and even the darkness". 
I asked my daughter to consider a queen bee, for example. She is born knowing her purpose. She doesn't confuse that purpose by contending with any external force that suggests she should ignore her own internal mechanisms. It's these mechanisms that allow her to carry out the very tasks she was designed to perform. 
Like the queen bee, we too are born with certain mechanisms--"spiritual" mechanisms. These spiritual mechanisms cause us to seek the spirit of God, our Dad. After discussing spiritual mechanisms with my daughter a bit further, I continued with my answer to her question, "But your generation has been robbed, baby girl. You've been influenced to scoff at any of the old beliefs about God. You've been told those beliefs take us backwards as a society and they're not progressive. They're just plain bigoted and hurtful. But these secular forces never mention why your heart seems so hollow, or why you seem to feel incomplete and unhappy."
**Summary
Like a tree sapling constantly growing towards the sun, mankind is spiritually compelled to reach out to a spiritual creator--even ATHEIST scientists are agreeing with this (we'll touch on that in another post). We were created to physically dwell with Him but our fall prevents that. It's our physical-minded existence that serves as the barrier against our physical link to God. But being the loving and caring father that He is, He already had a plan ready. Since He can't be with us physically, or "in the flesh" (imagine standing next to a nuclear blast--it would destroy you), he provides us with His Holy Spirit. Since He does this, the part of us that is spirit can enjoy the part of Him that is spirit. Are you getting it? He's using spirit as a common denominator! Since we can do nothing to get to him, He builds a bridge for us to receive Him! All because he loves us. And when we do receive him, Boom!, the magic really starts to happen. It's through this process that we receive so much.
But as I mentioned, there are spiritual mechanics to this process, just like mechanical laws of flight, or gravity. Many have had the Holy Spirit dwell in their hearts only to repel it again. We will always be saved but walking with the Spirit daily is no easy task in this world (guess what...we'll cover that in another post). 
As for God's love, it helps if you think about how much you love your own child, or how much your mom & dad loves you, when you're thinking about God and His relationship to us--his kids. Think about your child doing something wrong and then think about your love for them. Take me for example:  I want nothing more than for my children to be happy adults that comes from knowing God, or having their own children, or living a content life. I want them to see that there is so much joy available to them. Now, if they would only follow my will, I could show them a smoother path to gain such peace and happiness. But they'll have to listen...please Lord let them listen...for goodness sake just listen! Don't they know if they'd just trust me when I tell them their idea is bad, or certain experiences will crush their heart, or that some decisions will haunt them for years. If only! 
It bears repeating:  You should think about how you look at your kids and what you want for them, when your thinking about God and what he wants for us. This is crucial. 
Let's fast forward a few years into the future, my children are grown and they've made some bad decisions. Horribly destructive decisions that they would've avoided if they would've heeded my advice. So, do I turn my back on them out of spite because they didn't listen to me? No. Of course not. My love for my girls is always strong; If they need a bed to sleep in, or some money, maybe just some coffee, or whatever it is...If I have it, they'll have it. This is in my nature as a father. I can't help it. I'm compelled to give to them if they know me as father.
 Now, if you take me, a man with a history of sin and bad decisions, and I want only good things for my kids, how much do you suppose God's PERFECT nature compels Him to want good things for me, His boy. 
Are you a good dad/mom? A good parent loves their kids, even if they don't follow the parent's will. They know their kids are stubborn and rebellious (sin) and won't always listen. But their goodness forces them to be good to their kids, they can't help it. The rebellious heart of their kids doesn't change the parent's love for them. Instead, they are always at the ready when the kids' stubbornness bites them in the butt.  Mom & dad willl always have a place for their kids to lay their head when life is hard on them. No matter how old their babies get, mom & dad will always have a soft spot in their heart for their baby boy or girl. And of course, they'll always have eternal love for their kids. This is our Father in heaven. Thank you, Lord.
If you're a parent, especially an older parent, I hope those last few sentences really resonate with you they way the resonated with me as I was gifted to write them. Your love doesn't stop because of your child's shortcomings. 
We are truly created to have a relationship with God. It's just that simple. Without a relationship with our Father, we are hollow. A flower that's placed in a dark room will eventually wilt and become a part of the darkness.
I hope you are blessed. In the name of the Father, the Son, & the Holy Spirit.
--til next time.